More Donor Stories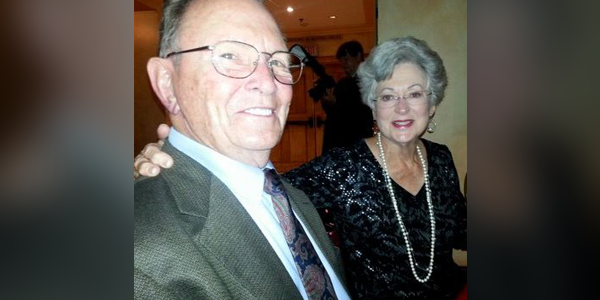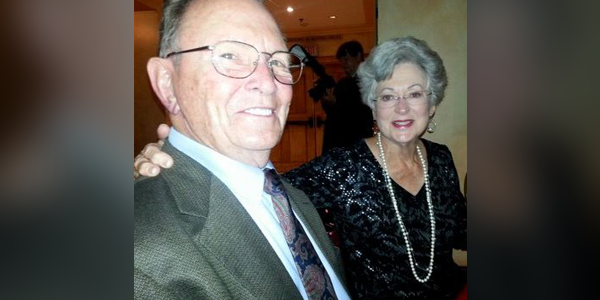 By Mary Sekulovich, Senior Editor, Development Department
Meeting Ruth Ann and Paul you are instantly inspired by their love of the San Diego Zoo and the Safari Park and, above all, the animals. There isn't a species they haven't met here or a name they don't have on instant recall, like Ivan the giraffe, Izu the lion, or Karoo the cheetah.
Although Paul had a career as an electrical engineer and Ruth Ann studied at the Art Institute of Chicago, later becoming a fashion design consultant, they both grew up around animals. For Paul, this was East Texas, where his grandparents had a farm and he had a pet pig. Paul says this is where he learned to milk a cow, feed chickens, and pick watermelons-all useful activities!
Ruth Ann grew up in Kansas and remembers picnics in the park and the roar of lions from a nearby zoo. Animals were always important to her-Ruth Ann's grandparents also had a farm-and this early introduction to wildlife was a big influence in her life.
Ruth Ann and Paul met in a weekly ballroom dance class organized by his company-Paul noted, "We were always glad to see the young ladies attend!" Eventually the couple moved to Los Angeles and then to San Diego in 2002. While living in LA they would come here on visits, and the Zoo became their "home away from home," always a serene place to walk and unwind.
Ruth Ann emphasizes how much she has learned about wildlife by attending various events for President's Associates and Heritage Guild: it has been a continuous education, belonging as a Zoo member and then as part of Heritage Guild. She feels it all began with the giant pandas and their breeding program, learning from researchers and keepers as well as ZOONOOZ articles and Wildlife Conservancy emails.
When Hippo Beach opened in 1995, they noticed the benches with donor plaques. Paul said, "We should support this," which led them to dedicate their estate to the Zoo and join Heritage Guild in December 1996. Beyond the amazing animals at the two parks, both Ruth Ann and Paul are enthusiastic supporters of the Rhino Rescue Project and the Reteti Sanctuary in northern Kenya that rescues orphaned elephants and giraffes. As Ruth Ann says, "Naturally, if you love animals, you will develop an affinity for them."
More Donor Stories