More Donor Stories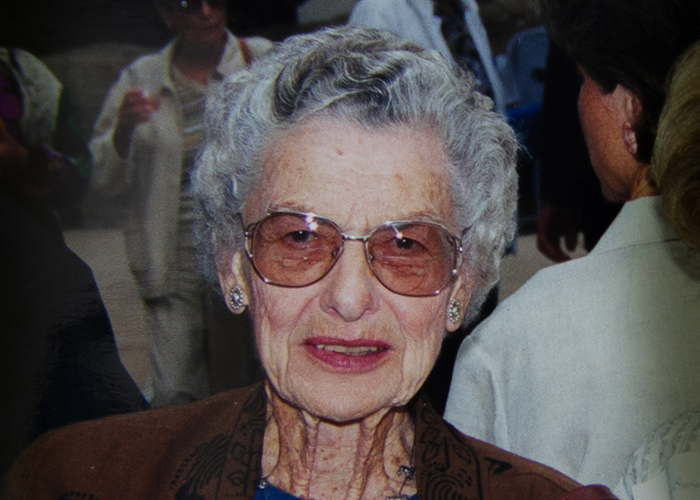 Every donor to San Diego Zoo Global has a deep interest in an animal species or a conservation project, and for Jeanette Henderson it was our Institute for Conservation Research.

Her interests were wide-ranging, leading her to ask the Institute's director for a "wish list" of needed items each December : "I like to give equipment because those are like Christmas presents." From DNA fluorometers to computers for sequencing data analysis, ultraviolet transilluminators, and gel dryers, Ms. Henderson was always happy to help the research team get the equipment they needed.

A resident of La Jolla and Carlsbad for close to 70 years, Jeanette Henderson also had a lifelong love of Africa and its people, leading tours there for more than 20 years. She volunteered as a behavioral observer at the San Diego Zoo and Safari Park for various species, joined Heritage Guild when she included us in her estate plan, and has the distinction of becoming our first Pooled Income Fund member in 1981.

Above all, we can say her greatest interest was with the research team, where her generosity positively affected the future of wildlife. When Ms. Henderson passed away in 2001, her estate was left to the Institute to establish The Mary Jeanette Henderson Endowed Fellowship Fund to support postdoctoral work in Africa. Her bequest stands out for its vision and supports our role in saving species in their native habitats. Jeanette Henderson was unique and endearing, and we are proud to continue the work that meant so much to her over the years.
More Donor Stories