More Donor Stories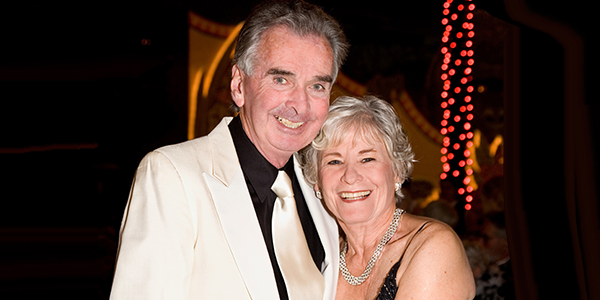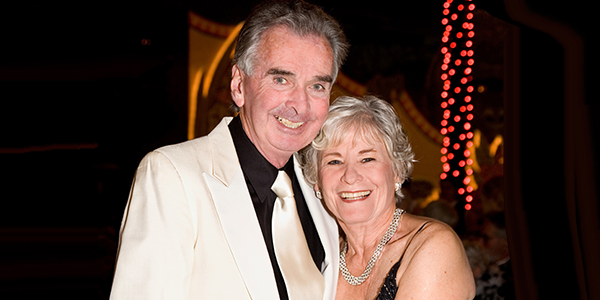 When a love for animals is fostered in childhood, it can stay with you for a lifetime and influence your career path. That is how Berit, a native San Diegan, remembers it when she describes how much she enjoyed the Zoo's education programs as a young girl. What she never imagined was that one day she would serve on several Zoo committees. And she never dreamed she would join the Zoo's board of trustees and later become its chair in 2007.
Berit and her husband, Tom, both agree that they get such enjoyment from visiting the Zoo, which led to their decision to make an estate gift to ZOO 1OO, the Zoo's endowment dedicated to providing animal and plant care at the Zoo during its second century. With their genuine love of wildlife, they both agreed this million-dollar commitment was the best way they could support the Zoo's mission to end extinction of vulnerable species.
Berit joined her first Zoo committee in 1979. After she was invited to join the board of trustees in 1996, Berit was happy to see a new focus and perspective beginning to evolve. Lengthy discussions led to a consensus that wildlife conservation would be the organization's primary focus. Berit is excited that the board approved the recent vision statement, "We will lead the fight to end extinction."
Berit reflected further about her early days on the board: "When I was a newcomer, it had started to move toward a conservation focus. But I believed it had to extend far beyond that, saving wildlife and habitats now that will impact future generations. It was essential that we become 'much more than a zoo,' which we have become. It is critical that our conservation message gets out into the world because so little of 'the wild' remains for wildlife now." This led her to remember San Diego Zoo Global's great conservation success in saving the California condor from extinction in the 1980s. From just 22 birds, now there are more than 450 in the world population and over 200 flying free in Arizona, California, and Baja California, Mexico.
Berit emphasized how the Zoo has touched so many people's lives, and every gift is appreciated. As board chair, she received a hand-written note from a member who had recently lost her mother. Enclosed was a $100 check, with an explanation that her mother loved coming to the Zoo, saying how it always made her so happy. It was a very moving letter, one Berit never forgot, and illustrated what an impact the Zoo has on people's lives over a lifetime.
After all these years, the Zoo is still one of Berit and Tom's favorite places!
More Donor Stories