More Donor Stories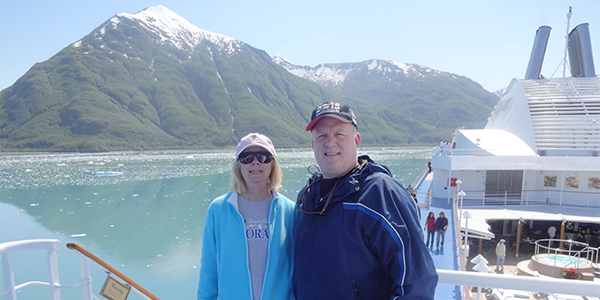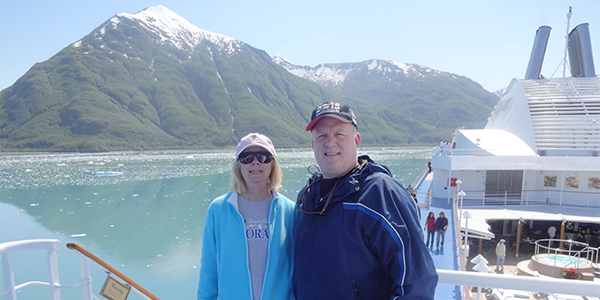 By Mary Sekulovich, Senior Editor, Development Editor
Although Tanya and Rick are not native San Diegans, they visited the city for at least 15 years before moving here in 2009. Back then, they would come to San Diego for a week and visit the Zoo every day, taking power walks and running into other Zoo "regulars." In fact, they were Zoo members long before they were San Diego residents, now with a home near the waterfront and a view of the USS Midway. As Rick says, "We love the Zoo and baseball!"
Tanya and Rick met in Houston, Texas, after college and have been married for 37 years. Tanya worked in the natural gas industry and has been retired for several years. Rick's career involved running high-risk projects in the high-tech area. Recently retired, Rick says he might reconsider a job if it really interested him and he could work with his many friends still in the business.
Rick's father was career military, so the family lived overseas, including England and Italy. In the late 1960s, the family lived in San Diego when Rick was in the second grade-and he has a great memory of the Zoo. On his second-grade school trip to the Zoo (which we still offer to second-graders), Rick was in the Children's Zoo when an Asian elephant calf grabbed and pulled on his sweater. He remembers how strong she was-after she played with his sweater, he got it back dirty but he didn't mind!
Some of their favorite Zoo species include polar bears, and Tanya loves leopards, especially Mystique the black Amur leopard in Africa Rocks. They both love Tony the baby hippo and have their eye on a "little Tony" hippo plush in the Zoo's shop. Tanya admits they have lots of plush animals at home-when they give them away, then they just buy more! As Tanya and Rick explained, they are happy that everything they purchase in the shops or restaurants benefits the Zoo and wildlife conservation. Rick noted they have been on every one of the Zoo's Special Experiences, except the 8-hour tour, which is still on their list. At the Safari Park, they have enjoyed Cheetah Run and taking a Caravan Safari Adventure tour.
Tanya and Rick understand the Zoo is much more than a physical place because the organization is a leader in helping prevent extinction. Both are interested in San Diego Zoo Global's conservation projects to save endangered forest songbirds on the Big Island and on Maui. They also appreciate that we are working hard to end extinction in Africa for giraffes, rhinos, and elephants by partnering with other countries and helping to create new programs for schools.
They have a lot of respect for the Zoo, which led them to include the Zoo in their will. Currently, they are both President's Associates and Heritage Guild members.
Back at the Zoo, on most days you might run into Tanya and Rick. They love the new Bashor Bridge, and they definitely have favorite paths and routes they alternate on each visit-clearly, Tanya and Rick are still Zoo "regulars."
More Donor Stories