More Donor Stories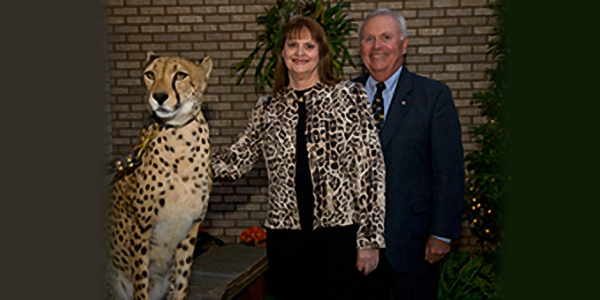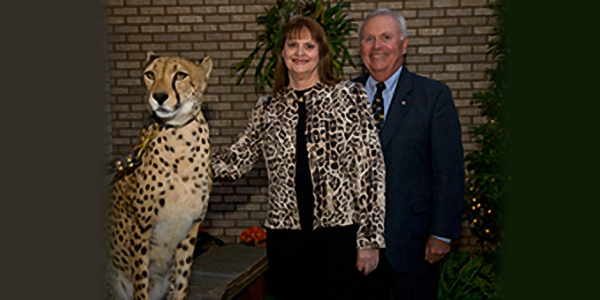 As true animal aficionados, a passion for wildlife has been instilled in Bill and Barbara since childhood. As a Southern California native, Barbara grew up going to the Zoo with her family. When she graduated from San Diego State University with her teaching credential, she took her elementary school class on field trips to the Zoo as a student teacher.

Bill lived in Maryland as a child and often visited the Baltimore Zoo. "My mother loved animals and it rubbed off on me," said Bill. "I have always had a real passion for animals, and I have been concerned about the future of endangered species. Conservation and protecting wildlife are very important to me."

When their children were young, Bill and Barbara brought them on excursions to the Zoo. Also, as avid travelers, they enjoyed adventures that ranged from exploring U.S. national parks to safaris in southern Africa. Whenever they travel to cities, if there is a zoo nearby, Bill and Barbara make a point to visit it.

With such a deep love and appreciation for wildlife, Bill and Barbara have been ardent supporters of the San Diego Zoo for more than a decade. Bill served as past member of the Zoological Society of San Diego's Board of Trustees and was treasurer and vice chairman. During that time, Bill and Barbara became the inaugural members of ZOO 100, a special giving opportunity that was created in honor of the Zoo's upcoming Centennial birthday in 2016. ZOO 100 is an endowment that will help us care for our precious plants and animals well into the next century. It includes an amazing range of unique benefits and is limited to the first 100 donors or donor couples who contribute or irrevocably pledge $1 million or more to the fund.

"We, as humans, have a major obligation to protect wildlife and their habitats," said Bill. "Barbara and I are passionate about the Zoo and what it is doing on behalf of animals around the world. We feel it is important to connect people to wildlife and conservation and instill in them an understanding of how imperative animals are to our future. We thought that by stepping forward and becoming the first members of ZOO 100, others would be inspired to give as well."

With close to 100 years of caring for animals and plants, the San Diego Zoo has always welcomed the support of friends. Now, as we look ahead to our second century, this endowment will make it possible to provide the best care for our animals and the most enriching habitats. We thank Bill and Barbara for their leadership and generosity, and we hope ZOO 100 will appeal to many more people before we blow out all those birthday candles in 2016!
More Donor Stories