More Donor Stories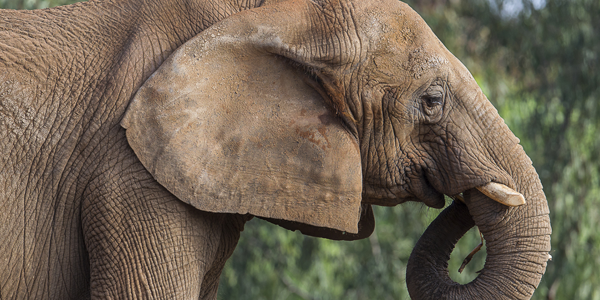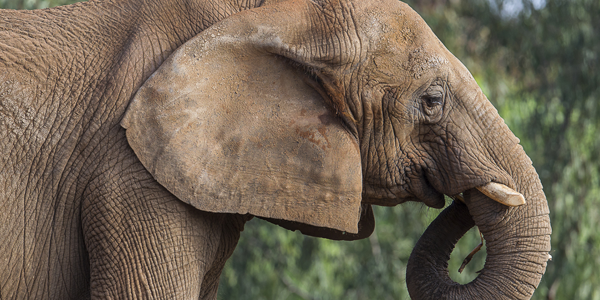 By Mary Sekulovich, Senior Editor, Development Department
After more than 40 years living in northern California, Sandra and Larry still return to San Diego every year at Christmas to visit their favorite zoo. Larry, a native San Diegan, met Sandra when they were students at San Diego State University. And while career plans took them first to the East Coast and then to northern California, they still love visiting the San Diego Zoo.
Larry remembers going to the Zoo as a five-year-old with his father-it was all new, full of wonders for the young boy. Today, he praises how the Zoo has created wonderful naturalistic exhibits, and they both mentioned great viewing opportunities in Africa Rocks. Sandra and Larry are also interested in conservation projects, helping animals in general and focusing on species "with less people in their corner to support them."
That is why their donation this year, made through an Individual Retirement Account (IRA) Charitable Rollover, went to the Reteti sanctuary for orphaned elephants in northern Kenya. Larry said they were "looking to do something different, beyond animals at the Zoo and plaque recognition," and so decided to support rescue and care of orphaned elephant calves. It is easy to donate through an IRA Charitable Rollover and benefits the donor as well as San Diego Zoo Global. The amount of the gift counts toward the IRA's required minimum distribution, but is not counted as taxable income.
As longtime Zoo members-their first gift dates back to 1977-Sandra and Larry have progressed through President's Clubs to Circle Club members. They are also in Heritage Guild, a society created to honor those whose estate plans include San Diego Zoo Global. Larry says that they have supported many capital projects over the years and are now focused on conservation projects-it is important to feel good about your gift, that it is having an impact on the lives of wildlife. They also like to read articles that show how San Diego Zoo Global works with partners worldwide to achieve goals that benefit many species.
The couple have great memories of visiting the Zoo and Safari Park together. Sandra loved feeding Silver the giraffe on Caravan Safaris at the Park as well as feeding apples to rhinos, watching the primates, and visiting the meerkats. Both are incredibly fond of elephants, which are Larry's favorite. They were thrilled to see the young female African elephant calf born at the Park a few years ago and are looking forward to two births expected later this year.
One favorite memory for both includes the Safari Park when they joined the first Roar & Snore overnight experience there. The following morning, they were up early, all the animals were stirring, and they walked by the serene lagoon-it was unforgettable. In fact, Larry still has his original Roar & Snore T-shirt!
More Donor Stories