More Donor Stories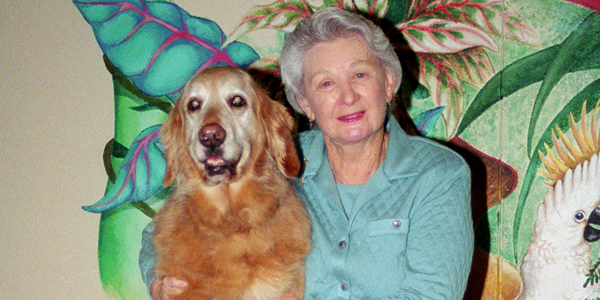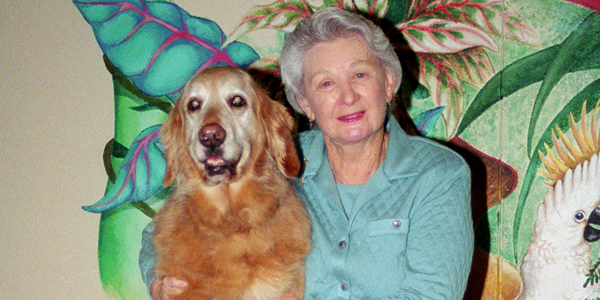 "Adventurous spirit," "living life to the fullest," and "a total inspiration" are all synonymous with longtime member, Jean. After all, the not-so-retired nurse always does something spectacular on her birthday, including parasailing, hang-gliding, shooting the rapids and soloing as a glider pilot in the U.S.; scuba diving in Tahiti, trekking through Borneo; patting whales in Mexico, petting sting rays in Grand Cayman; and bicycling through parts of Europe.
Jean, who has no children of her own, has included the San Diego Zoo in her estate plan as a gesture to the youths in the community. "This is my living legacy to the children of San Diego," she says regarding her contributions to the Society. "The Zoo is a treasure to the city, and one of the finest—if not the finest— zoo in the world."
At one time, Jean, too, was a youth in San Diego and has fond memories of the Zoo. Although she was born in Dover, New Hampshire, Jean's family moved to San Diego when she was 12 years old. She attended Roosevelt Junior High, which is adjacent to the Zoo, and vividly recalls walking home from school with her brother: "We lived on the other side of Balboa Park and walked through the Zoo every day on our way home. We always visited the monkeys, said 'hi' to the two gorillas, Mbongo and Ngagi, and then exited near a Japanese tea garden."
Jean also sang in the chorus of the Starlight Opera, which performed in the Zoo's Wegeforth Bowl. "Often, when we hit the high notes, the lions would roar or the peacocks would call out," she remembers.
After high school in Point Loma, Jean became a night nurse at Mercy Hospital but then followed the advice of her head nurse by joining the U.S. Air Force so she could see the world. Jean worked in Germany, the Philippines, Wake Island, Taiwan, and several U.S. bases.
The people who know Jean say that she is an expert at taking life and turning it into an adventure. As a devoted and enthusiastic friend to the San Diego Zoo, Jean's ongoing support and her bequest are deeply appreciated and will undoubtedly help foster a sense of adventure and wonder in the children who visit the Zoo and Safari Park each day.
More Donor Stories