More Donor Stories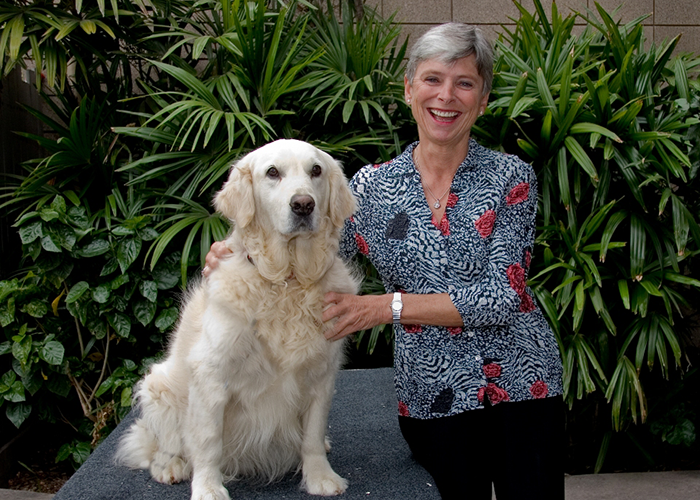 Initially, Kathy became a member of the Zoological Society of San Diego, then her relationship with the organization evolved as she learned more about the plight of the world's flora and fauna as well as the Zoological Society's role in helping protect them. "The more you know and understand how habitat destruction impacts our wildlife, the more you want to get involved," said Kathy. "It makes you feel a sense of urgency to do things to support endangered species and plants."
A preeminent critter highlighted throughout Kathy's life was the elegant okapi, a shy forest-dwelling relative of the giraffe, which is native to the Democratic Republic of Congo. That love of okapis was the impetus for a generous bequest Kathy gave to the Zoological Society. Upon her passing, the Zoo received a gift specifically earmarked for okapis. Kathy also liked to give more immediate and practical gifts, such as a bench for visitors who stopped to view the okapis at the Safari Park, and she funded a "palpation chute" there, which is used for training okapis for hoof trims, pregnancy exams, and other medical procedures.
Kathy, a former health educator and retired pharmaceutical sales representative, was introduced to the San Diego Zoo more than 20 years ago when she relocated here from Minnesota. Animal art was displayed throughout her home, and she was a strong supporter of special events and programs at the Zoo. Kathy's love of all animals made her a lifelong member of our Zoo family and one who truly made a difference for conservation worldwide.
More Donor Stories