More Donor Stories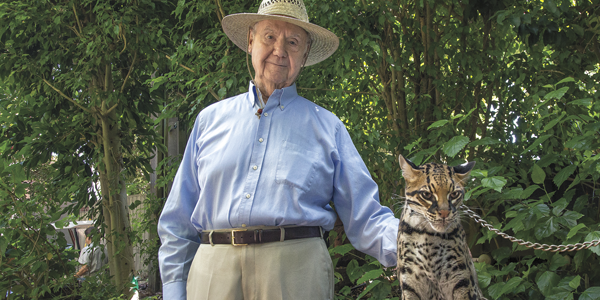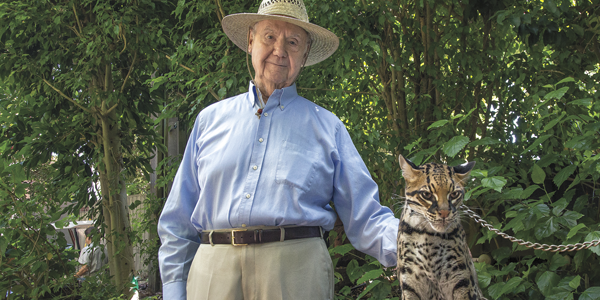 Our Greatest Generation is legendary in this country. These men and women survived the Great Depression of the 1930s as well as World War II and the Korean War, and they went on to build some of the most successful U.S. businesses. When speaking with many of them, you hear a familiar theme: vision, hard work, honesty, strong friendships, and family life.
Years ago, when we first sat down with Ray, a longtime San Diego Zoo donor and Heritage Guild member, and talked about his success in business, he noted that he was guided by a philosophy of life that had actually changed his life. Today, he still lives by those four rules, although he has adapted them slightly. 1) Topping the list is your attitude: personal integrity and a strong work ethic will help you overcome challenges. Take advantage of opportunities when life presents them to you-and learn to survive your mistakes! 2) There is no free lunch: somebody has to pay for or subsidize it. 3) Either you manage your money or it manages you. 4) Never stop learning! Life is a continuous learning experience.
As a young boy growing up on a farm in Iowa during the Depression, Ray learned the value of a dollar and the importance of hard work. His early professional life was varied and included service in the U.S. Army, college courses that led to a master's degree in psychology, and jobs as a machinist and construction worker alongside his father and four older brothers.
It was during a civil service job for the state of Illinois that Ray's vision for his future crystallized and he adopted the four rules that changed and guided his life.
With his new outlook on life, determination, and business acumen, Ray and his beloved late wife, Helen, founded a company in Chicago that specialized in architectural panels for construction projects. Ray likes to add that with their family-owned business, "we lived over the store and my mother-in-law lived above us." Then he mentions, with a smile, that they lived in Chicago's iconic John Hancock Building, with offices on the 34 th floor, their condominium on the 53rd, and Helen's mother's on the 54th! He marvels that in his lifetime he has lived in a farmhouse, an army pup tent, and luxurious high-rise buildings-quite a journey.
Their first business in Chicago prospered and allowed the couple to retire to Arizona in the late 1990s. Then in 2000, a friend encouraged the Ray and Helen to come out of retirement to create architectural panels for the Winter Olympics in Salt Lake City. Little did they know that accepting this invitation would bring them back into business for a few more years. As he notes, "many things in life are accidents," the unexpected, but you need to turn them to your advantage. Ray still emphasizes that success is simple if you have a good product, learn how to sell that product, and then follow up to make sure the customer is satisfied. This is true in business and life: if you have a talent, you need to market it and believe in it. Their company's motto reflected this belief: "quality products and excellent service."
Since Ray's "second retirement" several years ago-this time in San Diego-he has applied his business expertise and philosophies to his volunteer efforts and his charitable giving. One important aspect he values is how a nonprofit organization manages its money, and he is impressed with the San Diego Zoo's program. This is why he has invested in several charitable gift annuities at the Zoological Society of San Diego for the guaranteed, generous, and partially tax-free income they provide.
More Donor Stories