More Donor Stories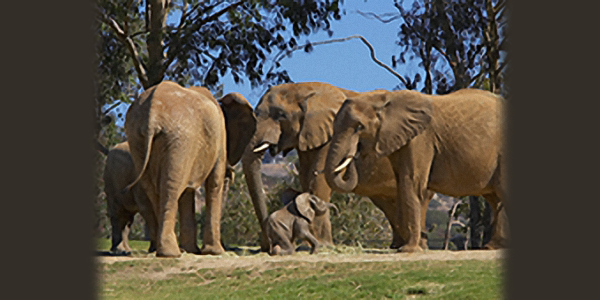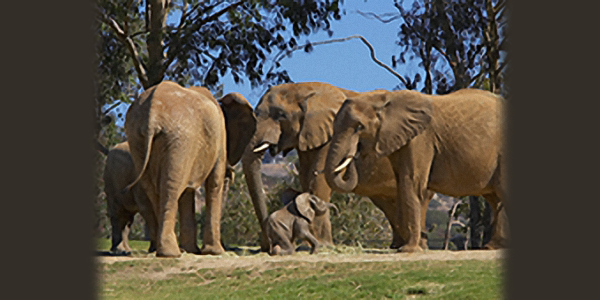 With more than 5 million visitors to the San Diego Zoo and Safari Park each year, some of them come to us from other cities or even from other countries. And some of them go on to become great friends of the Zoo and Park.

When visiting the San Diego Zoo many years ago from Long Beach, California, Erma and Burdell Bulgrin noticed a sign that asked for donations. This led them to write and ask if non-San Diego residents could contribute. A speedy reply led to the Bulgrins becoming members, and each year after that they increased their support for the Zoological Society. After enjoying a behind-the-scenes tour at the Zoo in 1979, the very next day they stopped at the Safari Park (originally known as the Wild Animal Park) to ask about a project they could support. The southern white rhino exhibit was mentioned, they made their first gift, and that started a relationship with the Safari Park that never wavered for nearly four decades.

Looking back, Erma and Burdell were true animal lovers. They owned a time-share condominium in Escondido, so they often spent week-long stretches at the Safari Park. The Bulgrins provided major funding for the Asian elephant barn and pool, an ambulance, new flag poles, and a flag endowment fund. They supported the Park in so many ways, including the veterinary center, tapir exhibit, bonobo habitat, and greenhouse. They also stepped forward to help repair damage from a wildfire that devastated the San Pasqual Valley near the Park.

But much as they loved the Park, they were also strong supporters of the Zoo: there's hardly a major exhibit they did not support, from golden monkeys in1986 to Elephant Odyssey in 2008. Burdell donated hundreds of orchids from his private collection to the Zoo. In fact, after Burdell passed away in 1997, Erma continued her support of both parks and the research team until she died in 2013. Since they had set up a Pooled Income Fund in 1993 to benefit the Park, when they passed away, these funds, along with a generous bequest, have helped the Park continue to thrive.

In remembering the Bulgrins, their family emphasizes how much they loved the Safari Park and how much they loved the Asian elephant pool, always spending time there when they visited. At a bench in Hidden Jungle, the inscription reads "Enjoy the Animals. In honor of our special friends, Erma and Burdell Bulgrin." For those who knew them well, they are both special and unforgettable.
More Donor Stories